Heritage Day 2019
By Sue Ballantyne, October 2019

Heritage Meeting, War Memorial Park Greensborough on Saturday 26th October 2019.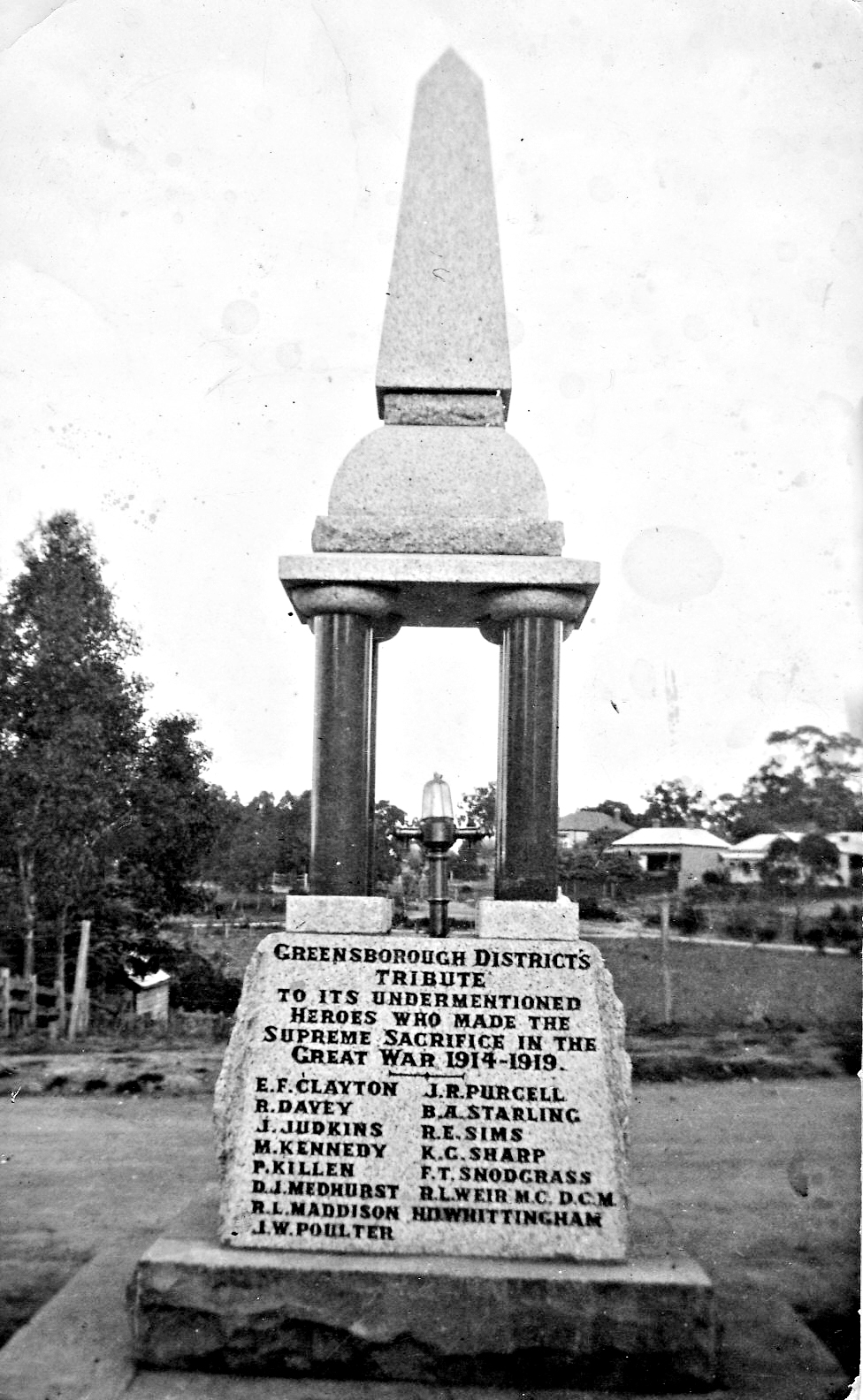 Fallen Soldiers' Memorial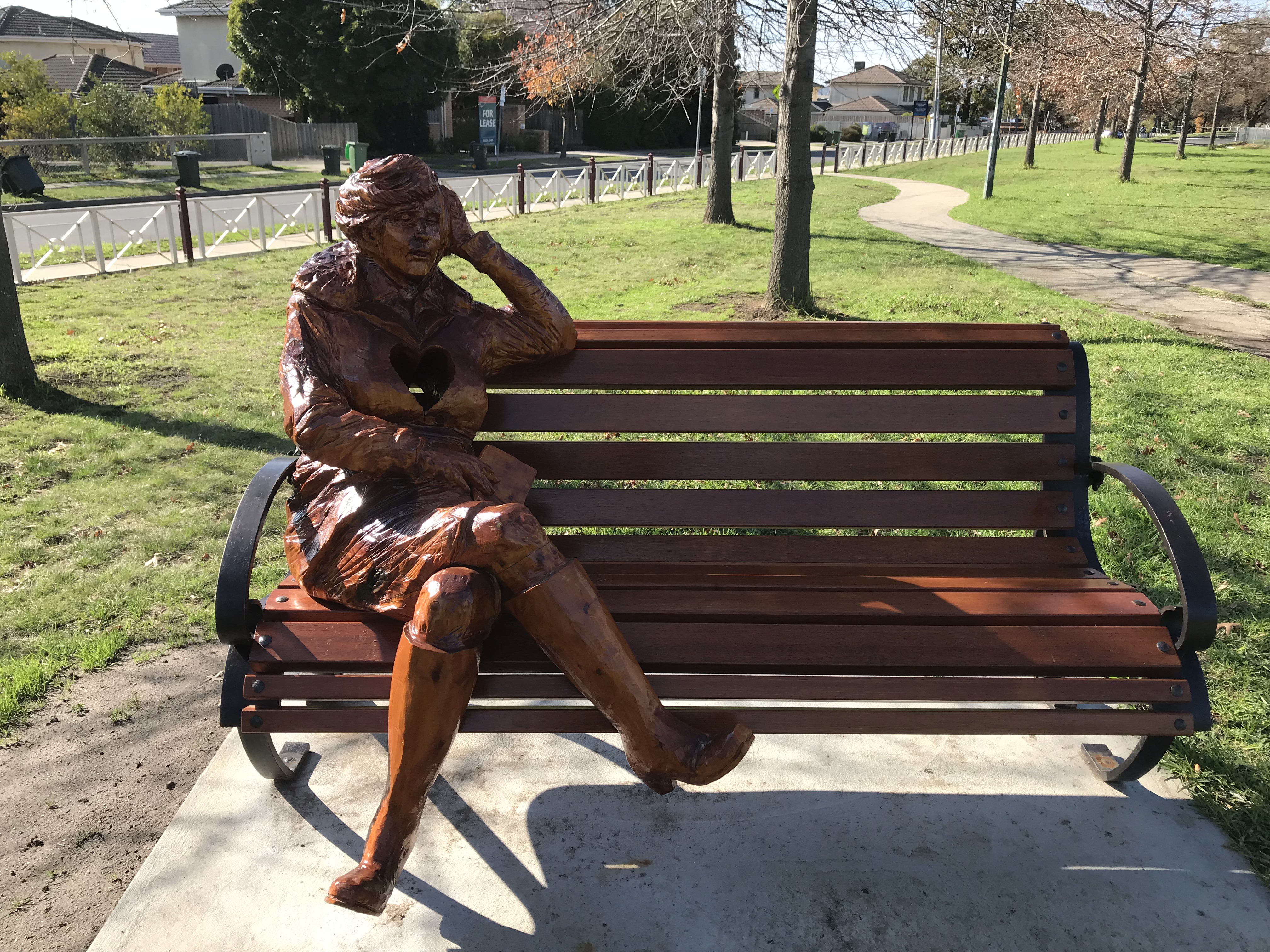 The Letter - Homefront Statues
Heritage Day Saturday 26th October 2019 Thanks to all the brave members and visitors who joined us for a sausage sizzle lunch and talk on the Fallen Soldiers Memorial by Norm Colvin, GHS Secretary. Unfortunately, the rain started just as Norm finished. We sheltered in the rotunda for a while, but had to abandon our walk to the Homefront statues. A walk around the Homefront statues may be rescheduled for next year. It was encouraging to see so many visitors attend this event. Thank you.
Nepean Street - Fact or Fiction?
By Peter Simmenauer, June 2019

GHS member Peter Simmenauer has been researching the Glengarriff Estate in Montmorency and is seeking information on this house in Nepean Street. If anyone has any information for Peter, please contact the Society via this website.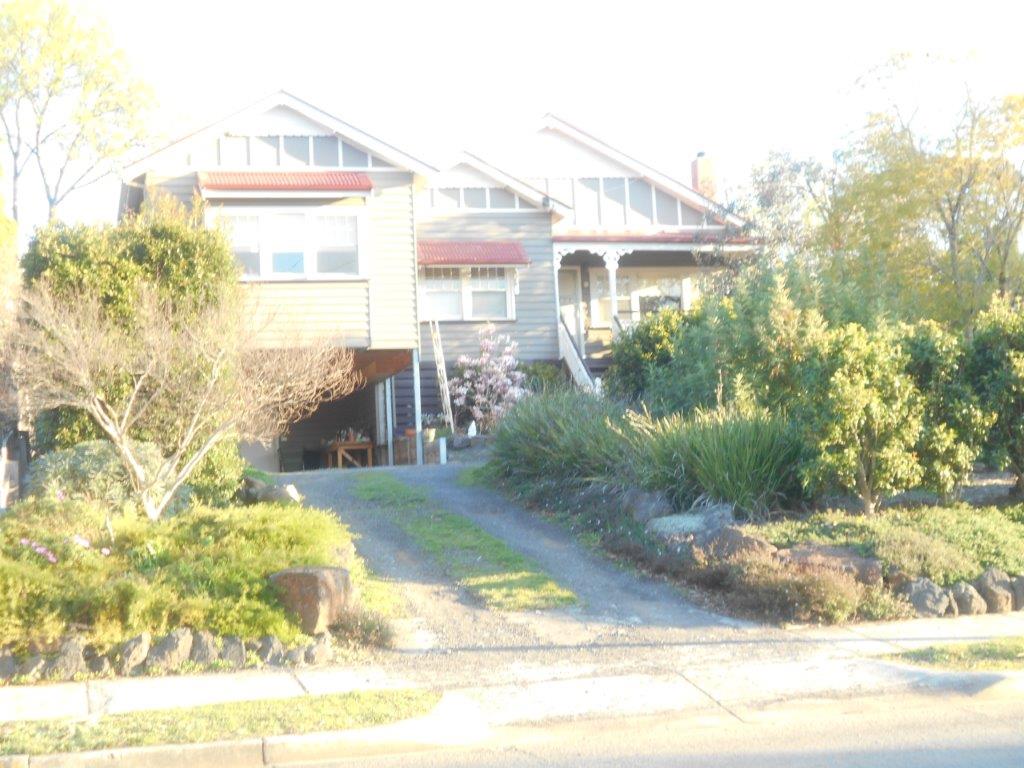 216 Nepean Street
NEPEAN STREET - FACT OR FICTION? A few months ago, one of my neighbours said that the house of one of their neighbours, 216 Nepean Street (formerly Arthur Street) Greensborough, was the oldest in the street, and had been owned by someone who had farmed the land. I thought this was worth investigating, and started to identify past owners by checking Certificates of Title. I knew that the land was part of Grace Park, owned by Frederick Augustus Nell, who had bought the land in 1877 from John Brown, the original Crown Grantee. (see Grace Park and the Nell Family in the GHS Collection) Working back from the current owners (since 1997), I found that part of the large (81 x 200 ft.) block had originally been purchased from Nell's Estate by Thomas Moylan on 15/6/1916, part to Arthur Marshall on 17/12/1919, and another part by Peter Grunden on 17/2/1926. Marshall had subdivided and sold a part to Frank Howard, who had sold some to Annie Veness on 17/3/1944 (she had been a landholder in the area since 1929). Now it gets more complicated. Moylan, Grunden and Veness all sold land to Harold and Mavis Waldron, a block each in 1954 and a further three blocks in 1961 (each described as part of Lot 1, LP 50685 reg. 9/10/1959). The latter blocks were consolidated on 1/5/1961 into C/T Vol. 8322 Fol. 237), on which the Waldrons were registered as joint proprietors. The block was resold in 1996 to Clarence & Margaret Roberts in 1966, to Stephen & Sharon Goodes in 1983, to Stephen & Katrina FitzPatrick in 1992 and to the current owner in 1997. The occupations of the earlier purchasers were Clerk, Electrician, Property Salesman, Traveller, Spinster and Carpenter - not a farmer among them! So, was my neighbour being imaginative? He had lived there for nearly 50 years, and seemed to know the history of the street and its residents pretty well. Given the location of the house (photograph attached), which is very probably built prior to World War 2, before the consolidation of titles, and its apparent extension to the east, it may well have been built on the central (Grunden's) section of the current block and the surrounding land used either as a small domestic farm or as part of a larger, leased group of properties before my friend came to live there. Does anyone out there know? Peter Simmenauer September 2018 References: Certificates of Title 3972/282, 5096/007, 6681/194, 8322/237, 112861/559, LP 50685 Ed. 1
Charles Henry Swanwick
By World War I Project, April 2016

Charles Henry Swanwick is listed on the Greensborough Primary School Honour Board. Greensborough Historical Society World War I Project has researched each soldier using the Australian War Memorial/National Archives Australia websites, the Digger database and newspapers via Trove. Thanks to family members who have provided information and photographs. Additional information is always welcome and can be sent to GHS via info@greensboroughhistorical.org.au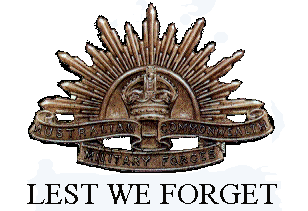 Charles Henry Swanwick Service No. 1819 Rank: Private Unit: Not assigned Charles was born in Kilmore in 1895, his parents were William Henry Swanwick and Martha Wellard. He was living in Nagambie and employed as a motor driver when he enlisted on 6th January 1915, aged 19 years. He gave his father who was a Senior Constable of Police as next of kin. His father gave written permission for Charles to enlist. Charles was not allocated to a unit. His military record does not say why and there is no mention of a discharge. However, as he was only 5 feet, 5 ½ inches in height he may have been rejected as too short? It wasn't until July 1915 that the height requirement was reduced to 5 feet, 2 inches. Charles Swanwick is listed on the Greensborough Primary School Honour board.